Litigating Credit Union Debt Successfully and the Associated Roles of the Assigning Credit Union Team
PRESENTER: Jason Woehler, former attorney
An in-depth look at the steps of the legal process to gain a judgment, garnishment and real estate lien
Current challenges and limitations of the courts during the pandemic
The credit unions' role in supporting legal action
Credit union best practices, document retention and record keeping
What to expect if called upon by the courts to testify in person or by written declaration
This event is scheduled for Wednesday, September 16th @ 10am PST
Register here: https://zoom.us/meeting/register/tJwpduGrrjMiHtZbxteE8e8swrJ_OgJkz8Hu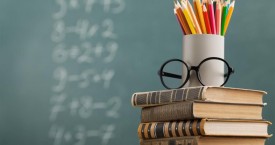 Repossession Insurance Industry Standards
PRESENTERS: Renee D Low and Mike Peplinski of Harding Brooks Insurance Agency
DESCRIPTION: Read a Certificate of Insurance in a new light. Learn to sort fact from fiction when it comes to the information provided on a Certificate of Insurance. and why it is important for you to know the difference.
OBJECTIVES/TAKEAWAYS:

Best Practices for certificates of insurance
Identify the red flags on a certificate of Insurance
Obtain a better understanding of the coverages shown on a Certificate of Insurance.
This educational event is scheduled for Thursday, October 22nd @ 10am PST
Register here: https://zoom.us/meeting/register/tJAvduyvqzouHtyue20o8PglTvqmQlXWUiM-
Educational Event Questions?
Please contact Missy with any questions.