Raised in the Pacific Northwest, Chance has spent the past 10 years studying, speaking, and training organizations on Leadership and its development. Chance has worked to guide others to make the choice to live their values. These individuals have gone on to build organizations and communities that serve people first.
Chance has worked in various industries from grocery, guitar sales and repair, food processing, retail management, and higher education. The reoccurring theme between these jobs was the way he brought diverse people together. After the financial crisis of 2008 Chance lost his retail management position and found himself homeless. Upon being accepted into college, Chance found a renewed purpose. Being a peer mentor during a human development course sparked a passion for leadership theory and practice.
After completing an AA at Lower Columbia College, Chance attended Eastern Washington University to obtain a BA in Interdisciplinary Studies with an Emphasis in Leadership and Minors in Communication, Sociology, and Philosophy.
Chance then attended Gonzaga University to finish a MA in Organizational Leadership with a Concentration in Servant Leadership.
For the past 5 years Chance has been working with organizations and individuals to align their values with their work. Chance continues to teach leadership and organizational behavior courses as an adjunct professor.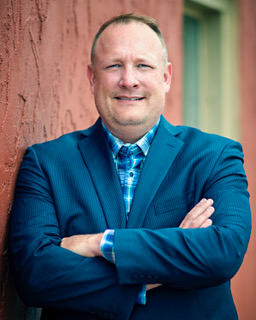 Don first worked with Brett Christensen at Clark County Credit Union as one of his original hires and a member of his first sales team. While at CCCU, Don quickly moved through the ranks at the credit union, working in all areas of Sales and Lending. He eventually founded a CUSO owned by CCCU– Members Auto Brokerage Service, Inc as well serving time as COO at Red Rocks Credit Union in Highlands Ranch, CO.
Don helped RRCU to establish a vibrant sales culture while transforming the credit union from full retail delivery to offering 100% of consumer loans and member service through remote delivery channels. This effort drove down operational expenses, reduced the FTE count, increased loans, total assets and net income.
Since joining CU Lending Advice in 2015, Don has been working directly with credit unions ranging in asset size from $10M-$18B across the United States. Don spends between 100-150 days per year onsite with clients in the industry.
Don's unique consulting style and passion for Sales and Leadership have made him a sought-after speaker, trainer and strategist in service to individual credit unions, professional associations and industry providers. He works with credit unions around the country helping them grow their loan programs, organizational design, lending technology and strategic planning.
As a proud graduate of UNLV, Don enjoys spending time with his wife and two adult children. He can often be found in the field with his hunting dog Sue chasing geese and ducks during waterfowl season.
Background
I have spent 25 years in the financial services industry. 19 of those years were in various positions from teller, loan officer, collections, digital strategy specialist, auditor, Branch Manager, Private Banking Services, Regional Director, and RVP of Business Banking for Southern Region. My experience has grown from my small hometown credit union to enterprise banking with Chase Bank. I transitioned over to Solutions By Text 6 years ago to leverage my expertise in layering text as an efficient form of communication across all brands while maintaining compliance integrity. My tenure at Solutions By Text has brought me many amazing relationships and clients. I look forward to the future of our Credit Unions and how we will impact them.
Speaking Points
Meeting the consumer where they are through text/payments.
Efficiencies seen when layering text on top of current communication strategies.
Changing landscape of SMS through compliance and carriers
Future of technology in collections and what it means to the CU's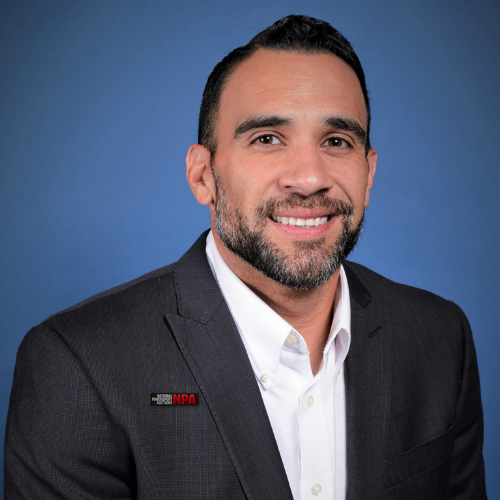 Tony Altieri has more than two decades of auction and remarketing experience that spans the product spectrum from auto, specialty, powersports, green industries, and aviation. He has spent the past ten years dedicated to the non-auto segments, working with lenders, OEMs, and strategic partners to establish best practices for maximizing valuations and sales velocity. Tony frequently speaks on behalf of the general powersports industry to disclose the unique challenges facing the non-auto segments for the remarketing and investment communities. His knowledge and expertise derive from his years of experience as an advocate, speaker, lender, remarketer, and auction provider.
My name is Troy Kreb. I am the co-founder of PRO FOUND RECOVER SOLUTIONS and have been in the collections and skip tracing industry for over 30 years with a private investigator license since 2006.
PRO Found is proud to currently service hundreds of credit unions nationwide and have a proven history with assisting in the resolution of the most difficult accounts.
Before the internet, skip tracing was an art rooted in communication and personal touch. As time goes on, it has become more of a data driven endeavor. My passion is to keep the art of skip tracing alive! I enjoy educating industry leaders on how to think outside of the computer screen to effectively communicate and resolve difficult issues while adhering to the industry's ever-changing rules and regulations.
In today's complicated world, it's as valuable as ever to incorporate the use of third-party skip tracing to assist in resolving problematic accounts. We have proven to be essential in improving the rate of recovery and resolution for our clients. I pride myself on specializing in conflict resolution and locating the hard to find! No matter what the issue our clients are facing, my mission is to fix the problem. I love what I do, and I look forward to sharing my knowledge and inspiring you to be your best. 
William M. Perella is the Director of National Sales for Sentry Credit, Inc. In today's ever-changing collections environment, Bill can help navigate a variety of collection challenges – everything from Reg. F call handling, training collectors, collections strategies, and much more.