NWCUCA Conference Speakers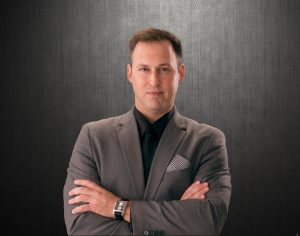 Jason Michaels – Do the Impossible! Live B.I.G
Jason is a professional speaker, best-selling author and international award-winning entertainer.
Diagnosed with Tourette's Syndrome at age 13, Jason has overcome "the impossible" and become a professional speaker. He motivates audiences to see beyond their challenges and self-imposed limitations and inspires them to live bigger, bolder lives with his programs.
Jason is also an entertainer. He has shared his style of interactive, award-winning slight of hand, illusion, and humor with corporate audiences, theaters, universities, the US Armed Forces and for private social affairs in 30 countries around the world!
Ken Evancic – Vice President, Resource Management Services, Inc
Ken Evancic is a collections veteran with over 25 years' experience. He has managed all phases of collection, including all levels of delinquency, automated dialer units, early out agency management, recovery, and skip tracing. In addition to collections operations management, he has lead initiatives in the areas of performance management, collections strategy development, collector and manager training, collector desktop design, collections reporting systems, and risk and compliance.
As a consultant for Resource Management Services, Inc., Ken has specialized in developing and completing third party compliance and performance audits for collections agencies and collection attorney firms for many top credit grantors and debt buyers. He has leveraged his 25 years of experience to develop multiple collector and collection management training classes designed to maximize collector performance. In addition to collection training, Ken helped develop and facilitates the RMS Third Party Vendor Auditing training.
Prior to joining Resource Management Services, Inc., Ken spent over 20 years with Citi starting as a collector and working throughout collections as a Front Line manager, Vice President Collections Operations Manager and Sr. Vice President and Collections Director.
As a trainer, he captures attention with both his presentation style and his extensive collection knowledge. Add that to this experience with collectors, and you'll see why he has an impressive Overall Evaluation Score of 4.75 out of 5!